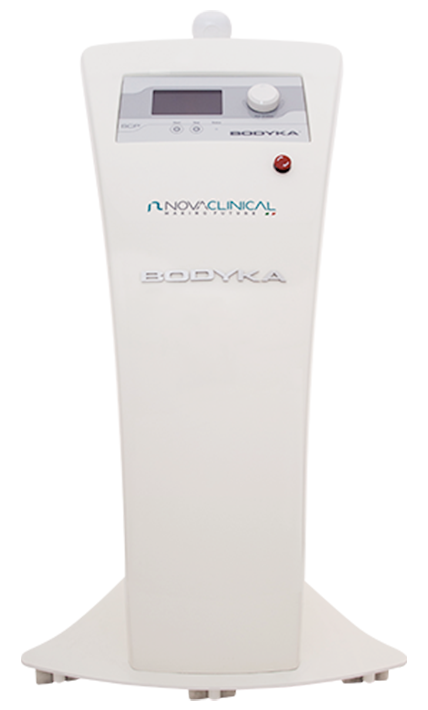 Device
BODIKA™ is a biotechnological device designed specifically to effectively, comfortably and with complete safely, treat the most occurring beauty obstacles that may present themselves in our body: localized fat and edematous fibrosclerotic cellulite (E.F.S.P.).
BODYKA™ uses the synergy of 3 actions: 1. sonication 2. sonophoresis 3. sonoporation
• SONICATION: acoustic ultrasonic waves cause the lysis – or breakage – of the adipocyte membranes. This is just the beginning… these frequencies enables to also benefit from the following reactions:
• SONOPHORESIS: the micro-vibrations caused by the acoustic ultrasonic waves in the skin tissue, exponentially increase the absorption of topical substances by the dermis and epidermis.
• SONOPORATION: The burst of gas filled microbubbles formed by the ultrasonic waves, cause the surrounding cells to receive the impact, that in turn affects their permeability thus, facilitating the penetration (entrance, arrival) of active principles.
MEDICAL SECTOR
LOCALIZED ADIPOSITY
PEFS (CELLULITE)
Edematous-fibro-sclerotic panniculopathy
LIPOMAS
This treatment is performed before surgical removal in
order to reduce the size of the lipoma and scar
RESHAPING
Loposcultura localized to reshape the silhouette 
MAIN FEATURES
SCP ™ CONTROL SYSTEM
SONICPHOR ™ TECHNOLOGY
AUTO-TUNING SYSTEM
AUTO-SCANNING SYSTEM
OPERATOR AND CUSTOMER IN SAFETY THANKS TO SCP™
MULTIPLE AND SETTABLE ISSUE MODE
EFFECTIVE, QUICK, SAFE AND PAINLESS TREATMENT
Technology
SONICPHOR ™ TECHNOLOGY AND SCP ™ SYSTEM
BODYKA™ is equipped with a safety system exclusive property of Novavision Group SpA: SCP™ (Sonication Controlled Program).
SCP™  is a safety system that consists of:
Movement sensor: the operator's movements are constantly monitored and any prolonged stops on the same treatment point are indicated with an acoustic alarm. If the stop exceeds safety limits, the equipment automatically cuts off the power supply.
Shielded handpiece and cable: to prevent electromagnetic waves and harmful vibrations from being dispersed into the environment and transmitted to the operator.
ERGONOMIC HANDPIECE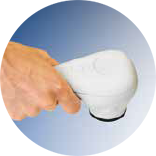 ACCESSORIES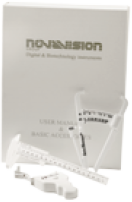 Maximum temperature before treatment: 34.1 ° C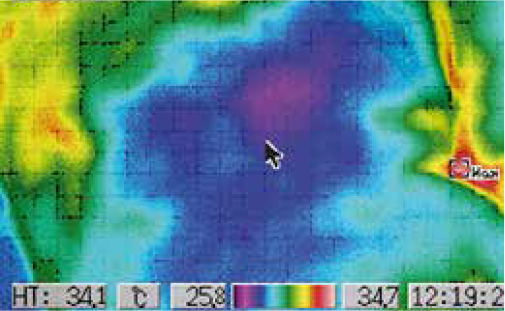 Maximum temperature after 10 minutes of treatment: 36.6 ° C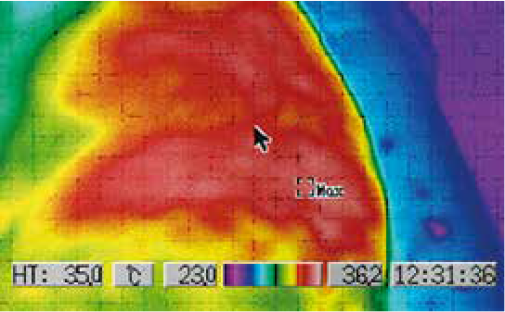 Totally Made in Italy
100%  Made in Italy means Italian design, Italian materials, Italian data sheets and the guarantee of using the highest quality products.
Everything you need – from consumables to spare parts – will be shipped directly from our laboratories, which means immediate and effective support.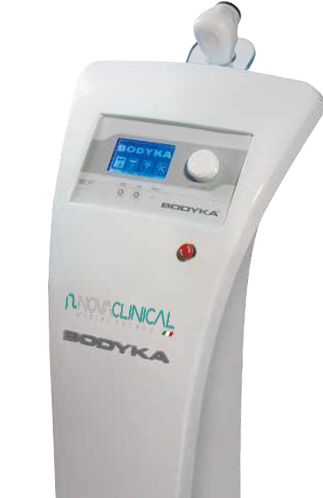 Do you need more info?
Talk with our experts
If you want to book a consulting or a demo, fill in the form and you will be contacted soon