Novaclinical presents EVA™ at Zamość in Poland
Pubblicazione:
On 9 and 10 September, we will be present at the Congress Gynecology, Cosmetic and Recostructive Surgery with EVA™, the innovative and effective solution for feminine intimate care.
Visit us at Miejsce Spotkania, at Hotel ARTIS.
For more information, please visit ptgeir.alltus.pl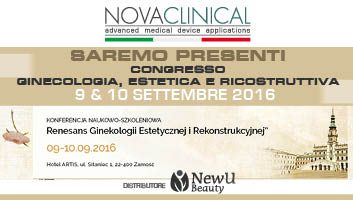 Ritaglio di stampa ad uso esclusivo Novavision Group SpA, non riproducibile.